Let's start planning your wedding together.
Congratulations on your engagement. We would love it if you were to have your wedding here at Holy Trinity Church, Coleman's Hatch.
Give our Rector, The Revd. Julie Sear, 01892 770436 a call and talk about the preparations for your special day and start of your life together.
Holy Trinity Church stands on high ground and is clearly visible from all approaches. It has been fittingly described as "a cathedral in the country". Its size and capacity (with pews seating 330) are out of proportion in relation to the hamlet that it serves. It is an architectural gem, built in local sandstone to a very high standard and with an unusually spacious interior.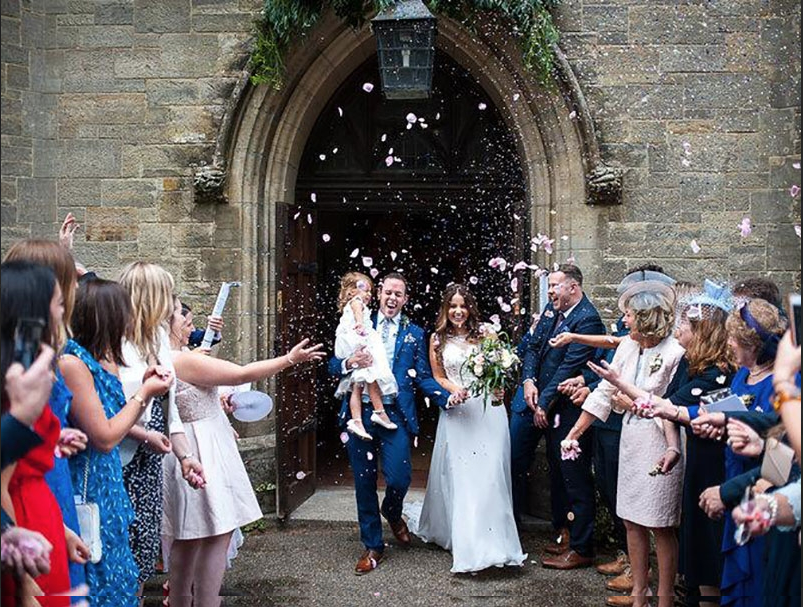 Trinity Hall is located in the substantial grounds of Colemans Hatch Church.
Trinity Hall could accommodate around 60 people seated and slightly more for a standing buffet. The Hall is served by a modern kitchen, disabled access and toilets.
The area between the Church, Trinity Hall and the lower lawn offer the opportunity to erect a Marquee.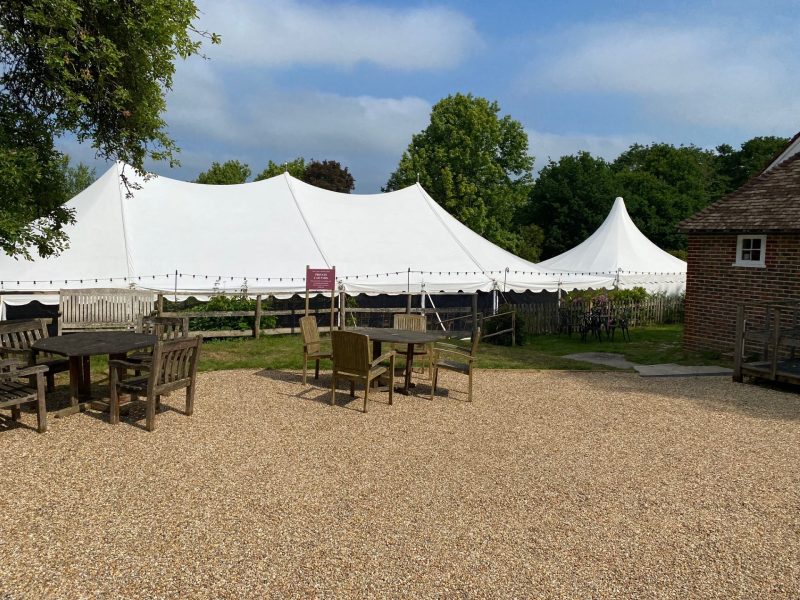 Take a peek inside some of our previous weddings