Come and join us this Sunday at 11am for one of our services, we would love to welcome you.
Do get in touch if you have got any questions.
RECTOR: The Revd Julie Sear, The Rectory, Hartfield 01892 770436
In the case of an emergency 07514 118616
Thanks be to God for the life of his servant Queen Elizabeth II
Holy Trinity Church is open if you would like to visit and sign our book of condolences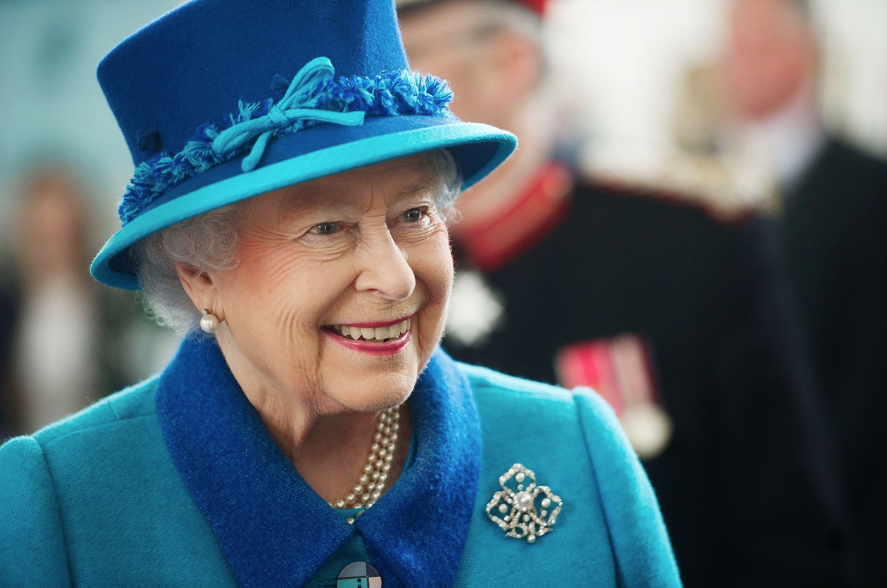 Thanks be to God for the life of his servant, Queen Elizabeth II.
The whole nation and the Commonwealth will now be in a time of bereavement. Her exceptional example of public duty, her servant heart and commitment to her high calling, has been carried out with humility and an unswerving faith in God.
She has devoted her entire life upwards to God and outwards to her people. 
St Mary's Church Hartfield and Holy Trinity Church Coleman's Hatch will be open for private prayer. You will find a book of condolence and candles will be lit throughout the day. Other arrangements in the coming week will be planned.
Our Sunday Morning services will have a time of reflection and prayer.
This evening Archbishop Justin Welby wrote these words.
It is with profound sadness that I join the nation, the Commonwealth and the world in mourning the death of Her Late Majesty The Queen. My prayers are with The King and the Royal Family. May God draw near them and comfort them in the days, weeks and months ahead.
As we grieve together, we know that, in losing our beloved Queen, we have lost the person whose steadfast loyalty, service and humility has helped us make sense of who we are through decades of extraordinary change in our world, nation and society.
As deep as our grief runs, even deeper is our gratitude for Her Late Majesty's extraordinary dedication to the United Kingdom, her Realms and the Commonwealth. Through times of war and hardship, through seasons of upheaval and change, and through moments of joy and celebration, we have been sustained by Her Late Majesty's faith in what and who we are called to be.
In the darkest days of the Coronavirus pandemic, The Late Queen spoke powerfully of the light that no darkness can overcome. As she had done before, she reminded us of a deep truth about ourselves – we are a people of hope who care for one another. Even as The Late Queen mourned the loss of her beloved husband, Prince Philip, we saw once again evidence of her courage, resilience and instinct for putting the needs of others first – all signs of a deeply rooted Christian faith.
As we sustain one another in the face of this challenge, our shared grieving will also be a work of shared reimagining. I pray that we commence this journey with a sense of Her Late Majesty's faith and confidence in the future.
As a faithful Christian disciple, and also Supreme Governor of the Church of England, she lived out her faith every day of her life. Her trust in God and profound love for God was foundational in how she led her life – hour by hour, day by day.
In The Late Queen's life, we saw what it means to receive the gift of life we have been given by God and – through patient, humble, selfless service – share it as a gift to others.
Her Late Majesty found great joy and fulfilment in the service of her people and her God, "whose service is perfect freedom" (BCP). For giving her whole life to us, and allowing her life of service to be an instrument of God's peace among us, we owe her a debt of gratitude beyond measure.
Our prayers are with those who have been close to her in the service of the crown over many years, together with all the members of the Royal Family as we pray for the new Sovereign, King Charles.
May Her Late Majesty Queen Elizabeth II rest in peace and rise in glory.
With love and prayers at this sad time.
Reverend Julie
Please be aware that there will be some disruption in Trinity Hall from 12th September for 2 - 3 weeks due to a kitchen installation.
Our Vision at Holy Trinity
Recognising the importance of our role as a Parish church in our lovely village. Holy Trinity seeks to be a welcoming and inclusive presence through which the love of Christ is shared and celebrated through worship, learning, care and service. We seek to do so by building on the past, in the present for the future.

Read our Mission Action Plan 2022
To continue to grow as a parish Church, serving God in our parish and extending our role as a welcoming centre of traditional Anglican worship to a wider community.
To work more closely with the Benefice partner, St Mary the Virgin, sharing benefits and responsibility and exploring ways to help others in greater need.
To seek to renew our membership, aiming to serve the needs of all who may worship with us.
Proposed Projects at Holy Trinity Church
We have a large number of projects undergoing either Planning Permission, Faculty Requests, Tender or are out for tender. Once we have all the quotes in, these will be prioritised and a Schedule of Works prepared for all project to ensure the smooth running of both the Church and the Grounds. 
Please check our Projects section, featured in the navigation above to keep abreast of any developments. Please bear with us as permissions and faculties can take longer than expected.

BanktheFood is a registered charity. (Charity Commission for England and Wales Number 1194167.
We are on a mission to ensure food banks always have exactly what they need, when they need it.
Food banks often struggle with effectively communicating their realtime supply and demand needs to their donors.
Social media posts or notices in supermarkets, quickly go out of date or go unnoticed and as a result, food banks can be inundated with one item or have little of another.
Regularly updating their realtime needs to their local community, can be a cumbersome admin task, which takes food bank volunteers away from their crucial work of collecting and distributing food.
BanktheFood hopes to change this through an innovative free app which links food banks to donors at the most crucial time; when donors are at the supermarket.
Our app is free to use and always will be. https://www.bankthefood.org/downloadapp/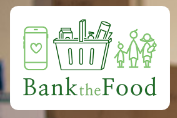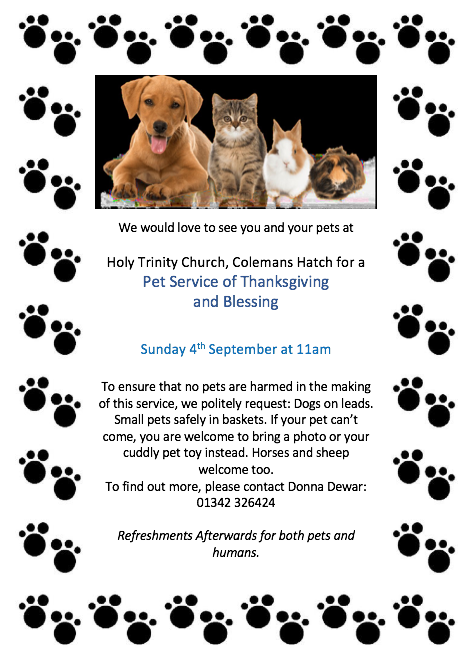 Easy Fundraising for Holy Trinity Church, Coleman's Hatch
Over 6,100 retailers via easyfundraising. Sign up here: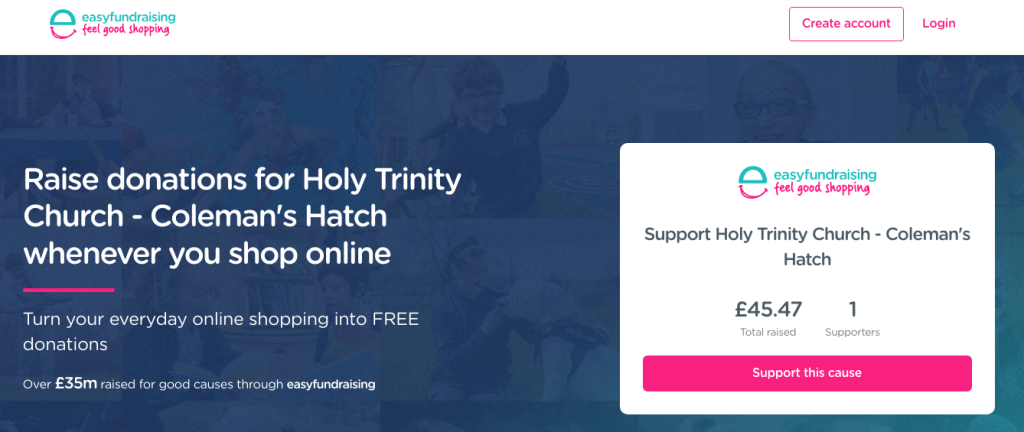 Trinity Cafe, Trinity Hall, Holy Trinity Church, Shepherds Hill, Coleman's Hatch TN7 4HN
2nd and 4th Thursdays of every month. 9:30am – 12noon.
Check the Calendar on our What's On Page for a full list of events and cafes.
Trinity Cafe, the hub of Coleman's Hatch, where freshly baked homemade cakes and pastries, coffee, hot chocolate, soft drinks and a selection of teas are served. There isn't a price list, your donations are divided between our chosen local charity and the upkeep of Trinity Hall, newcomers to the area are most welcome. Come along to get to know your new neighbours and meet new people. We also cater for young children in an area with books and toys.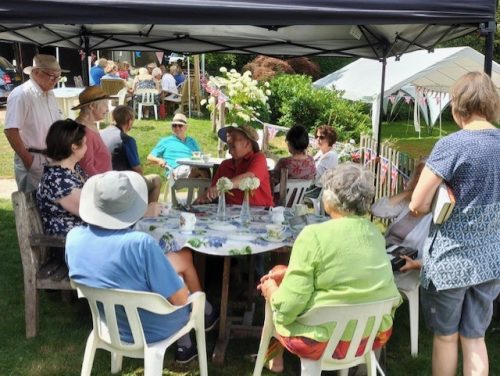 "The parish of Coleman's Hatch: Holy Trinity is committed to the safeguarding of children, young people and adults. We follow the House of Bishops guidance and policies and have our own Parish Safeguarding Officer(s), PSOs. The Diocese of Chichester's safeguarding pages contain vital links and information including contacts for the Diocesan Safeguarding Advisor (DSA) who advise our PSOs. If you are concerned that a child or adult has been harmed or may be at risk of harm please contact the DSA. If you have immediate concerns about the safety of someone, please contact the police and your local authority Children or Adults Services."
See our page on Safeguarding.