Welcome to the United Benefice of St Mary's Hartfield and Holy Trinity Colemans Hatch & Holtye
Dear Friends,

I arrived here in October 2014 and the community gave me a very warm welcome. During these six years, I have seen the importance of community life and the role of Holy Trinity and its congregation working together, to build up all that makes for a flourishing community.
We are fortunate to have a wonderful church and grounds on our doorstep and hope it will continue for generations to come.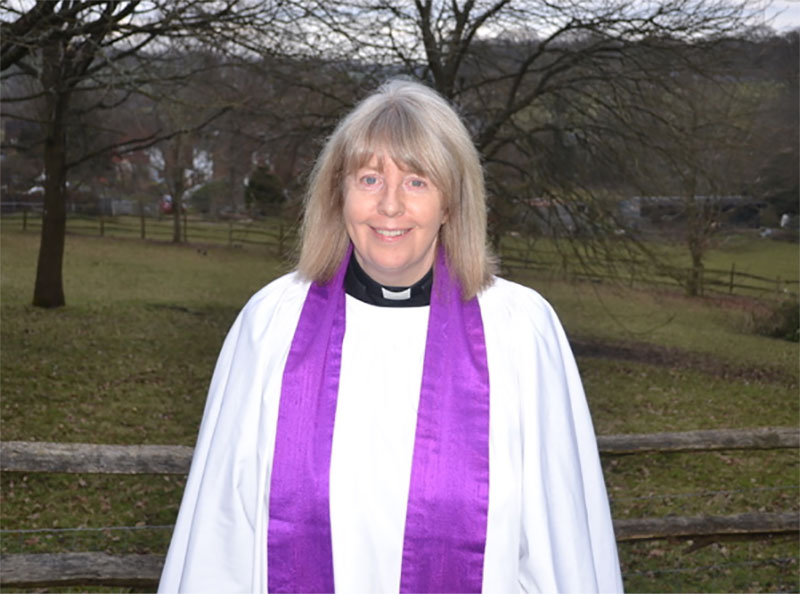 During my first year here in the Parish, I recognised that there was a real need to develop a community project. Trinity Café began in October 2014 and has been a wonderful success. It has really brought all ages of the community together. The donations received at the Trinity Café have been donated to local charities and the upkeep of Trinity Hall. Homemade cakes, tea and coffee are served by a fantastic team working for and with the community.
In May 2014 Holy Trinity launched their Vintage Fete. In the beautiful grounds of the church the fete attracts from far and wide with Maypole Dancing from St Mary's school, a live band and everything from bric-a-brac to tea and home made cake. Again, the proceeds of the fete are split between the church and a local charity.
I have conducted over 170 funerals in the Benefice; many of those have been burials in our Churchyard, which we do our best to maintain to a high standard. It has been a delight to conduct weddings and baptisms and to welcome Ashdown House School for their Christmas Carol Service.
Whether I meet you at the café, the flower show or at a service in church, I always come away feeling privileged to be here, to serve the church and community.
As a church we want to make sure we care for all ages, now and in the years to come.
So what lies at the heart of a Village Community? I believe it is people who are willing to contribute to the building up of the community as a whole. To make sure the church grows and flourishes for future generations as it plays its part alongside the many village activities. Many of these activities happen in the Trinity Hall and the grounds. The Autumn Show, WI, Morris Dancers, Wood Turners, Vintage fete, Pet Service. More widely we play our part in the Annual Flower Show.
Our 11am Sunday services include Matins ( Morning Prayer), Sunday Praise and Holy Communion. These services are well attended with a children's area with crafts and books and an opportunity for fellowship and friendship after the services over coffee and biscuits.
On the 1st Sunday of the month we hold an evening service of Choral Evensong at 6.30pm.
We also work with St Mary's in Hartfield as part of our United Benefice. We join together for some of our key festivals and work hard to maintain the vision and mission
of our Parish churches.

Rev Julie Sear 01892770436