View our calendar in Month, List or Summary format.

Philip Glyn a retired vet – "It Shouldn't Happen to a Vet !"
January 20
@
6:00 pm
–
6:45 pm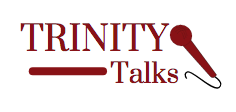 Local vet, retired, will be reflecting on his years as a veterinary surgeon.
The talk will begin at 6pm in Trinity Hall, and last for about 45 minutes. Refreshments will be offered from 5:45pm and also after the talk when questions may be asked.
Talks are free although donations for the upkeep of the hall are greatly appreciated. To ensure you have a place at the event, please book your spot with Sheila and Caroline and bring this with you to the event as numbers are limited. Only those with a valid acceptance of entry will be able to gain admittance.
Thank you
Related Events
Wireless Telegraphy Act 2006, Programme Making & Special Events Licensing Licence no. 7/0104855,