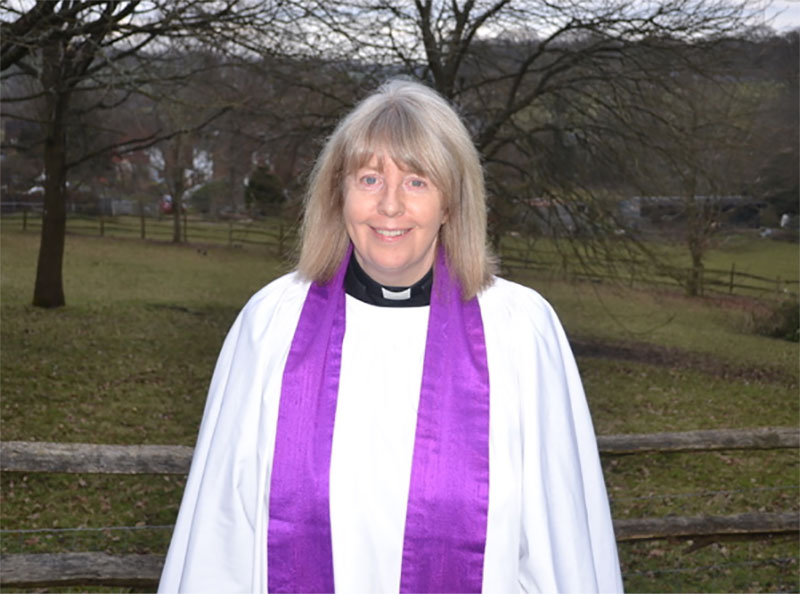 Dear Friends,
My letter to you all is rather short this evening. The reason being, I intend to send you all a letter regarding the opening of our churches for public worship. However, I want to wait until early next week. The risk assessments are being finalised alongside the correct communication to the parishes. Please be patient. This is not an easy process and we want to start slowly and build on our time together in the coming weeks and months.
This Sunday our churches will be open for private prayer at normal service times. St Mary's 9.30-10am and Holy Trinity 11.11-30am. Our online service time for gathering together will commence at 10am and these online services will continue in the coming months.
This week we look at Ruth chapter 3 Hope in faith and prayer.
My thanks to Ahlia Brunsdon and Linda Graham for leading us in our prayers and to Mike Brunsdon for reading Ruth Chapter 3.Also thank you to Tuppence Black for sending in a photo of herself making last weeks weekly challenge of the chocolate nests. I did turn up for a visit but they had all been eaten!
The Diocese of Chichester
19 July 2020 ANNOUNCEMENTIn a letter issued from Lambeth Palace on Thursday, it was announced yesterday (Thursday) that the new bishops of Horsham and Lewes will be consecrated next week on the feast of St Swithun, Wednesday 15 July. Ruth Bushyager and Will Hazelwood be will be able to invite a limited number of guests to the socially distanced services of consecration in the Chapel of Lambeth Palace. Ruth is to serve as Bishop of Horsham whilst Will becomes the new Bishop of Lewes. On the same day Hugh Nelson, Vicar of St Mary Goudhurst with Kilndown in the Canterbury Diocese, is also to be consecrated alongside Ruth as the new Bishop of St Germans in the Diocese of Truro "We are grateful that the Archbishop of Canterbury has been able to arrange for these consecrations to take place, in spite of the restrictions on public worship. This enables the new bishops to begin serving in the dioceses of Chichester and of Truro as we continue to meet the challenges that face us nationally and globally," said the Bishop of Chichester, Dr Martin Warner. He added: "Please pray for them and their families, asking God's blessing on their future ministry and its fruitfulness."
I will be writing to you all early next week to let you know the plans and guidelines for attending church. Our love and prayers are with all of you and your families.Find the weekly challenge below.With love from Trevor and Julie